Please join us in welcoming two new members to the Vetel Sales Team: Ky Carter and Jeff Brokalis.
Sara Esposito
Vetel Diagnostics and the Vetel group of companies are pleased to welcome two notable professionals to the Vetel Sales Rep Team. Ky and Jeff have recently joined the team after spending many years in the veterinary industry.
Both have impressive backgrounds in veterinary specific software solutions and equipment. They both have no shortage of skills they are bringing to the table. Vetel is very excited to incorporate their individual expertise to the team and customer base.
In 2022, Vetel is ramping up their software services, including the debut of two new software and data solution platforms: MetronONE and MetronIQ. Powered by superhuman artificial intelligence, both platforms can simplify any veterinarian's workflow and transform their diagnostic processes. Both Jeff and Ky have already established themselves to be essential in the continued development and introduction of Vetel's veterinary software solutions.
Jeff and Ky on the Vetel Team means there are two more veterinary equipment experts available to all current and future Vetel customers. This ensures that customers are only working with the most knowledgeable and specialized professionals when they need it most.
Welcome Ky and Jeff, we are very happy to have your aboard!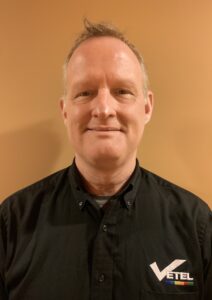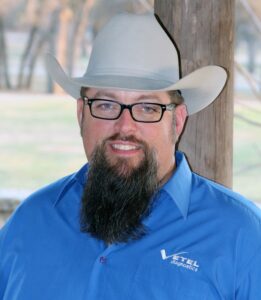 Images left to right: Jeff Brokalis, Ky Carter.
About Vetel Diagnostics
Vetel maintains a perpetual drive to harness the digital world for the veterinarian. Vetel combines the state-of-the-art Metron AI-enhanced imaging technology, premium imaging hardware and unsurpassed customer support to offer simplicity, reliability, and precision to the veterinary practitioner. Click here for full product offerings.