Thermography
Course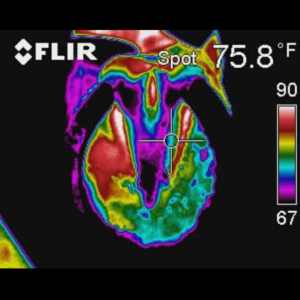 R.A.C.E. approved
Presenters:  Tracy Turner, DVM MS,
Kenneth Marcella, DVM,
Kimberly Henneman, DVM, DACVSMR, FAAVA
Our online thermal imaging education is open to veterinarians, trainers, farriers, and private owners who wish to expand their education in the applications of veterinary thermography.  This course encompasses proper techniques for clear and concise thermographic exams, review case studies, and uncover assorted artifacts you may encounter during an exam. Upon successful completion of this course participants will have a working knowledge of proper patient positioning, the management of artifacts, the normal thermographic patient presentation, disease entities and applications where thermal imaging is best utilized, and also integration with other diagnostic modalities.
This program is approved by the AAVSB RACE to offer a total of 13.50 CE Credits.
Board Certified experts in Veterinary thermography will present course material in the following areas:
TH‐01 Thermography ‐ Introduction and Safety Around Animals
TH‐02 Thermography ‐ Artifacts, Environmental Concerns & Physiology
TH‐03 Performing the Normal Equine Thermographic Examination
TH‐04 Thermography of the Equine Limbs: the foot, joints, tendons and ligaments
TH‐05 Thermography of Back Pain in Horses
TH‐06 Thermography in Equine Practice
TH‐07 Thermography ‐ Selected Equine Case Presentations
TH‐08 Thermal Imaging and Equine Rehabilitation
TH‐09 Thermography and Small Animal
TH‐10 Thermal Companion Animal Case Studies
TH‐11 Thermal Imaging and Companion Animal Rehab
TH‐12 Thermography applications in Exotic Animals
TH‐13 Current Thermal Imaging Research in Wildlife
TH‐14 Thermography Mac Facts
Contact Vetel to Sign up Now!
Small Animal
Ultrasound Course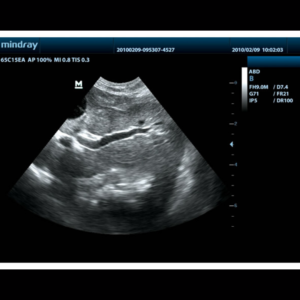 R.A.C.E. approved
Presenter:
Brian Poteet, MS, DVM, DACVR, DABSNM
Vetel's Online Ultrasound Educational Series provides you a terrific learning experience that you can take at your own pace. Dr. Poteet offers an 11-part series of lecture and clinical cases encompassing every aspect of veterinary ultrasonography. Vetel's on line education allows you unlimited access to the course materials. Repeat modules as often as you like. Share course access to the other members of your practice so your entire clinical team benefits. Course participants tell us the course design is better than any other when it comes to a quality educational experience that leaves the user confident in their ability to effectively utilize ultrasonography in their practice.
This program is approved by the AAVSB RACE to offer a total of 7.50 CE Credits.
01 – Veterinary Ultrasound – Introduction and Physics
02 – Veterinary Ultrasound – Artifacts
03 – Veterinary Ultrasound – Hepatobiliary System
04 – Veterinary Ultrasound – Gallbladder
05 – Veterinary Ultrasound – Spleen
06 – Veterinary Ultrasound – Reproductive Organs
07 – Veterinary Ultrasound – Glands, Pancreas and Lymph Nodes
08 – Veterinary Ultrasound – Gastrointestinal
09 – Veterinary Ultrasound – Kidneys
10 – Veterinary Ultrasound – Urinary Bladder
11 – Veterinary Ultrasound – Peritoneal Space and Other
Contact Vetel Sign up Now!