About Vetel Diagnostics
In this rapidly expanding market, digital imaging providers have come and gone, merged, sold, and reorganized. Vetel Diagnostics was established in 1999 by a veterinarian for veterinarians and has become a reliable consistent resource, understanding and exceeding the technological needs of the veterinary community.
Vetel Diagnostics has been at the forefront of diagnostic digital imaging as each modality has been introduced to the veterinary profession. It began with a vision of creating a company built around our knowledge of the needs of daily clinical practice, while staying responsive to the fast pace of progress in imaging technology. Vetel Diagnostics has matured into a technological powerhouse and established itself as a market leader and proven brand in veterinary imaging.
Vetel Diagnostics has sold and supported thousands of diagnostic imaging solutions worldwide with a record of cutting-edge development and service. In 2009, Vetel Diagnostics introduced the first Wireless DR System to the veterinary market and eleven years later remains the leader in this market with the highest level of customer satisfaction in the industry.
A true technological pioneer, Vetel Diagnostics is the developer and exclusive provider of the Generation II Digital Radiography systems, and the first to offer Sound Speed corrected diagnostic ultrasound.
Vetel Diagnostics has continued its pioneering ways by being the first company to marry digital radiography with artificial intelligence with Metron 8 Software with Intellect Module™.
Straightforward technology, straightforward service, simple workflow, and transparency in everything Vetel does means you'll always know what you're getting and you'll always know it's the best. Vetel's focus remains true to keeping the veterinarian productive and profitable.  Vetel is proud to be your trusted source for quality diagnostic products.
Vetel Consultants
---
---
---
---
---
---
---
---
The Founder of Vetel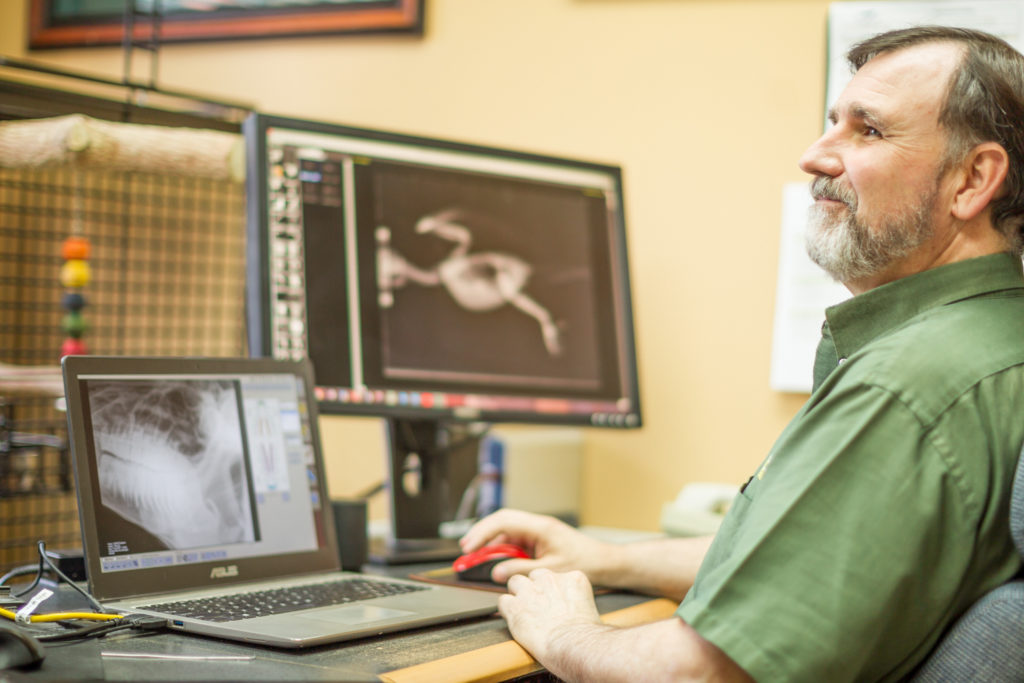 James K. Waldsmith, D.V.M. received his veterinary degree from Michigan State University in 1982.
Prior to starting his own practice in 1985, he worked in two mixed animal practices in Michigan, and as a resident veterinarian for two large Arabian breeding farms in Central California.
He is the current owner of The Equine Center, a full service equine veterinary hospital in San Luis Obispo, California.
Doctor Waldsmith's practice is both hospital and ambulatory with an emphasis on wellness maintenance, reproduction, diagnostic imaging, and sports medicine and rehabilitation.
Doctor Waldsmith was selected as an imaging specialist for the 1996 Olympic Games in Atlanta, and the 1999 Pan American Games in Winnipeg, Manitoba. He also an F.E.I. veterinarian certified in 3-Day Eventing, Dressage, Jumpers, Vaulting and Reining.
In addition to his veterinary practice, Dr. Waldsmith is also president of Vetel Diagnostics, a company that specializes in bringing diagnostic imaging hardware and software to the veterinary community with applications developed specifically for the practicing veterinarian. In this role, Dr. Waldsmith has enabled Vetel to grow into one of veterinary medicine's most innovative diagnostic imaging companies.