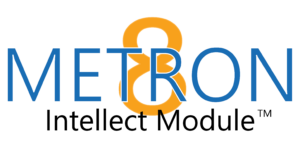 What is intelligent imaging?
Veterinary Medicine's only neural network enabled software, Metron 8 is the smartest software available.
Neural network enhanced image labeling, orientation and mark-up with measurement
Automatic Vertebral Heart Score, Norberg Hip Angle & equine hoof mark up with neural network performed mark up,  measurement and scoring
You've never seen anything like it!
It is imaging made
SMART
ACCURATE
SIMPLE
RELIABLE
---
Anatomy Aware
Exclusive utilization of bioinformatics and neural coding to instantly recognize and process images
Automatic Orientation
Metron 8 with Intellect™ is Anatomy Aware™, meaning it instantly recognizes, orients and crops radiographs to be viewed by the veterinarian.
---
Automatic Identification
Through bioinformatics and neural coding, Metron 8 with Intellect™ accurately identifies the anatomy in an image.
---
Automatic Labeling
Images are automatically labeled and precisely measured.
Lumina IQ
Lumina IQ™ Intelligent Adaptive Image Processing
Unparalleled Image Quality
No software offers such sophisticated viewing detail.
Precision Automated Mark Up
Reach new levels of precision and efficiency with Metron Intellect™ automated mark-up
Precision™ Automated Mark up for:
Vertebral Heart Score
---
Norberg Hip Angle
---
TTA
---
TPLO
---
CPLO – Coming soon
---
Equine Foot Measurements and report