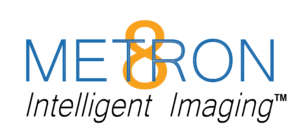 What is intelligent imaging?
It is imaging made
SMART
ACCURATE
SIMPLE
RELIABLE
---
Anatomy Aware
Exclusive utilization of bioinformatics and neural coding to instantly recognize and process images
Automatic Orientation
Metron 8 with Intellect™ is Anatomy Aware™, meaning it instantly recognizes, orients and crops radiographs to be viewed by the veterinarian.
Automatic Identification
Through bioinformatics and neural coding, Metron 8 with Intellect™ accurately identifies the anatomy in an image.
Automatic Labeling
Images are automatically labeled and precisely measured.
Lumina III
Lumina Image Processing ™ brings a new level of clarity to our loss-less image processing.
Four anatomically specific presets designed by veterinary radiologists.
No software offers such sophisticated viewing detail.
User capability to define additional preset algorithms to suit their individual preferences.
Precision Automated Mark Up
Reach new levels of precision and efficiency with Metron Intellect™ automated mark-up
Precision™ Automated Mark up for
Vertebral Heart Score
Norberg Hip Angle
TTA
TPLO
CPLO – Coming soon
Equine Foot