CRANIUM SMARTWARE™
No matter who your imaging vendor is, Cranium will bring you…..
MetronMind™
(PACS plus Metron Intellect™ neural network-enhanced software).
.
Cranium Cloud™ and Cranium Library™ provide a complete back-up solution. Unlimited storage for all practice data.
Cranium PC™; Intel processor with Thunderbolt connectivity.
Veterinary Medicine's smartest, neural network enabled software. All of your practice data securely encrypted and backed up. Superior solid state NUC PC powered by Intel™ outperforms the rest. Achieve best practice in one location with one solution.
---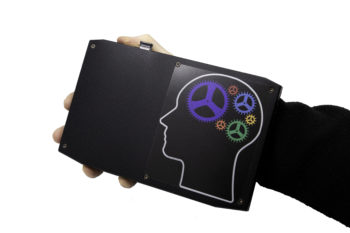 The Cranium Line
Cranium Smartware™ is comprised of superior computing power combined with Thunderbolt connected Library storage.
Cranium Voxel™ PC have top shelf Intel I7 processors, can come with up to 32 GB RAM and 1 TB SSD hard drive.
Cranium™ Library storage with Thunderbolt 3 connectivity is available as RAID 1 with up to 24 TB storage or RAID 5 with up to 24 TB storage.
MetronMind™ Software
A COMPLETE OPEN ARCHITECTURE PACS DEVELOPED SPECIFICALLY FOR THE VETERINARY PRACTITIONER
Complete PACS system for all imaging modalities
Neural network enhanced image labeling, orientation and mark-up with measurement
Vertebral Heart Score, Norberg Hip Angle & TPLO guided and neural network enhanced mark-up with measurement and scoring
Complete dental support including dental charts
Includes all DICOM modalities; SEND, RECEIVE, Q/R, PRINT, MWL
Able to send images to Metron Web Viewer, iPad or iPhone
Seamless integration with Practice Management software
Record voice annotations on your images
Outstanding report generation, including animal specific templates and magnification corrected measurements
Cranium Cloud™ – Powered by DropBox Business – Unlimited per year*
Ensure that your entire practice information is protected with Cranium™ Cloud.  Backup is unlimited to make sure all of your data is safe including your image databases, practice software, accounting software and much more.  Be completely protected with Cranium™ Cloud!
(*does not include set up)
---
MetronMind and Metron 8 - Learn more and Compare