Vetel Diagnostics and Bionet America partner in Summer 2020
Sara Esposito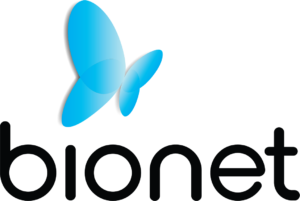 San Luis Obispo, California – Vetel Diagnostics and the Vetel group of companies are expanding their available products by partnering with Bionet America, manufacturers of veterinary equipment including patient monitors and pulse oximeters.
This partnership with Bionet further strengthens Vetel's position of being a veterinarians one-stop-shop for premium diagnostic and monitoring equipment. The addition of Bionet's quality patient monitoring devices gives Vetel customers more choices when they are looking to easily check off their equipment needs wish list.
Bionet's core philosophy is like Vetel's in that it is based on a commitment to provide high quality veterinary equipment to customers. Bionet is on its way to being a world-class manufacturer and supplier with offices in Europe, Asia, and the United States.
Bionet offers three veterinary patient monitors to suit each customer's needs. The BM3Vet Pro, BM5Vet Pro, and BM7Vet Pro are all Multi-Parameter Touch Screen Veterinary Monitors at the top of their class. All Bionet Monitors come with the industries longest warranty of 4-years and measure six color-differentiated vital signs with an optional EtCO2, dual gas and anesthetic gas/O2 module. These Bionet monitors, with the inclusion of the Oxy9Wave Vet portable color-display pulse oximeter, have already become popular items with Vetel customers.
Dr. James Waldsmith, the president and CEO of Vetel, is pleased to have started working with Bionet this summer, "We have been searching for a partner in patient monitoring for some time. Bionet's industry leading technology and service program provide a great solution for the veterinary practitioner. Their offering is further enhanced with their free software platform that allows users to monitor any number of patient monitors from their PC or Smart device, and all the data is available for automated download into the patient's record. We see their offering as the most complete and valuable offering for patient monitoring in the veterinary market today".
Jason DeFrancesco, Bionet Director of Sales, offers his enthusiasm as well, "A partnership with a team like Vetel Diagnostics is something we've been eager for almost since the inception of our company.  We consider our monitoring solutions to be a comprehensive biosignal experience, not just a box with displayed vital signs.  The team at Vetel Diagnostics articulates our solutions in a way that resonates with the core message that we want our customers to hear".
About Vetel Diagnostics and Bionet America
Bionet America, Inc. was established in September 2002 to serve the North American region. Bionet America's core philosophy is based on a commitment to provide high quality medical and veterinary products to enhance healthcare services. Their goal is to distribute Bionet's products by working with quality distributors to successfully collaborate in making Bionet a world-class manufacturer and supplier. For more details about Bionet veterinary equipment, visit this product page.
Born from the need to bring quality and value to veterinary diagnostics, Vetel maintains a perpetual drive to harness the digital world for the veterinarian. Combining the state of the art in imaging technology with the Metron™ AI-enhanced software platform, and dedicated to providing unsurpassed customer support, Vetel delivers simplicity, reliability, and precision to the daily lives of the veterinary practitioner. For full product offerings, click here.