Summus Laser Therapy Devices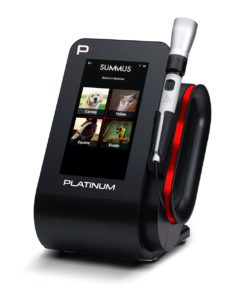 Platinum Series, P4 | The Platinum 4 delivers expert clinical treatments with up to 24 watts of power across 4 wavelengths (650nm, 810nm, 915nm, 980nm). It also offers an unparalleled user experience and innovative practice management tools.
4 Wavelengths (650nm, 810nm, 915nm, 980nm)
24 Watts – more power, shorter treatments, faster results!
Wi-Fi Performance Tracking App
Over 1300+ expert treatment protocols
7 inch 720p HD touchscreen
Solid state laser diode module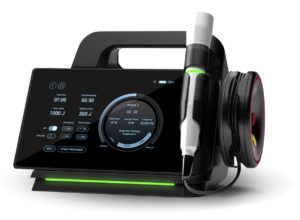 H1 | With a lightweight yet sturdy design, the H1 delivers powerful results and simple operation. It's built on our advanced android platform so that you can easily and quickly build an expert treatment protocol that will get your patients healing better, faster.
3 Wavelengths (650nm, 810nm, 915nm)
15 Watts – higher power allows you to deliver a therapeutic dose to deeper tissue in less time
Only 4.4 pounds
7 inch 1920×1200 HD touch screen
Solid state laser diode module