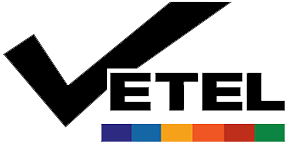 The Vetel Network
The power of partnership allows for expertise across every aspect of diagnostic imaging.




Vetel Diagnostics has partnered with Metron Support Services to support you with your Metron-DVM software by providing continuous services. From initial setup to online training, Metron Support Services helps you get the most out of the Metron-DVM investment.
The role of Metron Support Services in supporting Metron clients will not only be to offer ongoing World Class support and training, but to take a proactive role in keeping all Metron users, up to date with current revisions and updates. They go beyond the usual "support" services, by helping you to continually improve your product skills and see the benefits you will gain from Metron Imaging software diagnostic tools.
The Vetel Diagnostics staff at headquarters in San Luis Obispo, California, are here to answer your questions and keep the company running like a well-oiled machine.
We are a small, tight-knit group of individuals devoted to helping Vetel Diagnostics succeed in helping veterinarians become the best vets they can be. Our diverse backgrounds help us to collaborate on marketing, sales, technical support, business management, education, and administration at Vetel. Come meet us at the multiple trade shows we attend each year, stop by, or give us a call!
Vetel was established in 1999 by a veterinarian for veterinarians and has become a reliable resource, understanding and exceeding the technological needs of the veterinary community.
Metron imaging software is continuously improved and innovated through research and development.
Metron Imaging was started in 1999 by Monique and John Craig as a result of their horse having hoof problems. Based on the research and design work on bio-mechanics that they had done, Metron was developed to have an automated way to calibrate radiographs and perform key hoof measurements. They have done years of research with a number of equine podiatry experts and have received a patent for their measurement techniques. In the beginning, Metron was specific to the equine hoof but they have expanded and now the Metron product applies to Small Animal, Dental and, of course, Equine. From the ground up, this is uniquely a Veterinary product.
Vetel's team of consultants are here to help! They are a group of outstanding veterinarians with ample experience using Vetel systems in their practices.
With over 180 years of combined experience in the veterinary field, the Vetel consultants are a reliable resource for anyone hoping to learn more about how an imaging tool could fit into their practice. The consultants are not trying to sell products, they want to help other vets be able to navigate the diagnostic imaging market with ease and be happy with the system they choose. Need a demo of a system? The consultant nearest to your location would be happy to show you how the system works, vet-to-vet. No salesperson pushing a product will ever come from Vetel.